If you are a swinger couple or hoping to try swinging, you may be looking for swinger stories. Get the low down with these first-time swinger stories from real swinging couples.
As more and more people are exploring swinging, and other non-monogamous relationship styles, it's natural to be curious of how other people experience sex and love.
Swinging is hot right now. It's all about the couple embarking on steamy socializing and sensual encounters with other swingers.
Read: Swinger Relationship Basics: What to Know
8 First Time Swinger Stories
If you're wondering what swinging is like—the heavy, the hot, and the not—or what first-time swinging was like for others, here are some reader submitted swinger stories.
Too Kinky for This Town
"I don't think the small-town swinger scene was ready for us. My femdom girlfriend and I were hoping to connect with other kinky couples. But the party hostess was not amused when we showed up with me on a leash, and she asked us to leave." – Donnie, 27
Read: How to Find Swinger Parties Near You
The Soft Swap Was Perfect For Us
"My husband and I didn't feel very sexual anymore, after 15 years. We wanted to feel that way again and knew it meant new partners but we didn't want to give up our marriage.
Our swinger story is that we went to a soft swap party—no intercourse—as a way to start things off. After, we went home and made love like we hadn't done in years. We decided to stick with the soft-swap model and finish things off at home, united.
We really enjoy socializing with other swinger couples. We go to craft shows, ball games, and bowling, as well as swinger dances. We've never been closer." – Lorelee, 44
Read: A Guide to Soft Swinging and Soft Swaps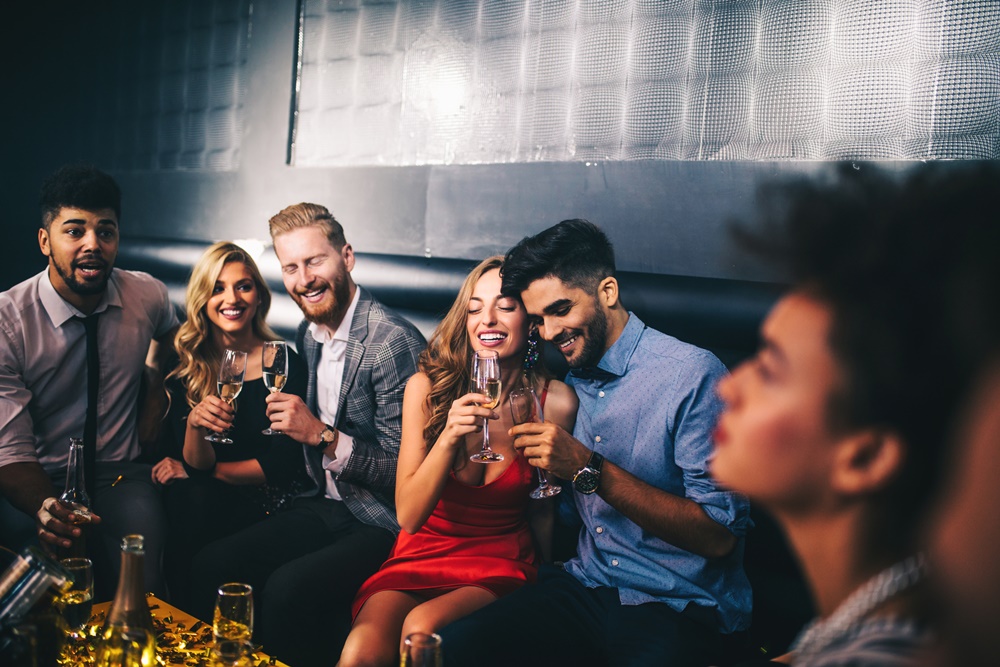 Be Careful What You Wish For
"My first time swinger story is not that great, I was young and not very considerate of my wife. I was excited by the idea of her attracting a lot of attention and banging other men, and I rushed her into things.
Read: How to Introduce Your Partner to Swinging
Then I got way jealous because the blokes she wanted to get with were all bigger with more muscles, all that. It was a mess. Nothing happened that night but Wendy was mad. When we got home she said, 'to punish you for what you did, I'm going to give you what you want.'
She set up another swinging social for us, and she went through with it in a room with an open door while I more or less just made out with the dude's wife. Things were rocky, but against all odds we stayed together. We married young but we grew up a lot, we started prioritizing each other's pleasure and swinging got a lot hotter." – Ross, 29
Read: Married Swingers Tell All: What Swinging in Marriage is Really Like
Swinging Was a Happy Accident
"We started swinging by mistake! A happy accident if you will. There was a Valentine's Day dance at someone's house. My boyfriend and I had no idea it was a swingers party.
We were pretty vanilla and naïve and missed the signs I guess. But there we were. Cinnamon hearts and slow dancing and well, swinging couples draped all around. Ian asked if I wanted to leave. On impulse, I said we could have a drink and take a look around.
We ended up connecting with a warm couple, and it turned out we had a lot in common. We fooled around a bit that night and made a date. We kept on swinging. It's fun!" – Rachel, 32
Read: Swinger Date Ideas for Swinging Couples
Not for Me
"My boyfriend didn't really like me having private relationships with other men, even though I told him on our first date that I'm poly and had other lovers.
He thought swinging would work better since it's couple focused, but for me, sex is not a recreational sport, and each relationship is unique and not necessary to connect to the others.
I tried swinging but didn't really feel it was for me. I am still dating Rob but his primary partner now is someone he swings with." – Joyanna, 25
Read: Swinger Pros and Cons: The Benefits and Challenges of Swinging
Hottest Night of My Life
"When my wife asked what I thought about swinging, it was a wet dream come true. I'd fantasized a million times about swapping partners with other couples we met, or about listening to her make love to another man, the usual.
I had no idea she was turned on by the idea of sharing me, and also curious about sex with other guys. We thought we'd be nervous but our first time swinger story went super smoothly.
It felt natural and all the people at the event were really nice. Maggie loved it, and said she was surprised to not feel jealousy and later wanted me to tell her all about being with Helen, in full detail, while she got herself off against my hand. For some reason, that was unbelievably hot." – Benedict, 38
Read: How to Find Swinger Couples
Chubbilicious
"My wife is chubby, and I can't get enough of chubby women. I wasn't sure about swinging versus just dating other people because I just love larger women and all the swinger nightclub ads looked exclusive—rich, thin people.
We decided to put a profile up on a swinging website and say we were a BBW and admirer looking for another couple of the same to swing with. Amazingly, we met a few different couples and enjoyed dating, sex—the whole shebang." – Jason, 30
Read: How to Meet Poly BBW Partners
Swinging Stayed a Fantasy
"Our first time swinger story is a saga of various disasters. I had a stunning vixen in front of me, and I could not get it up. My wife's lover-to-be ruined his chances by offering her cocaine before her clothes came off, and she hates dope culture.
Then we couldn't find the designer coat she borrowed from her sister for the event. It was New Years, and there weren't any taxis. Everything felt corny and by the time we climbed into each other's arms, we wondered what we were looking for out there. The fantasy seemed hotter than the reality of it all, for us." – Michael, 34
Ready for your own first time swinging adventure? Read our Tips for Your First Time Swinging.
What was your first experience like? Do you have any swinger stories to share?